The Cambridge Handbook of Responsible Artificial Intelligence – Interdisciplinary Perspectives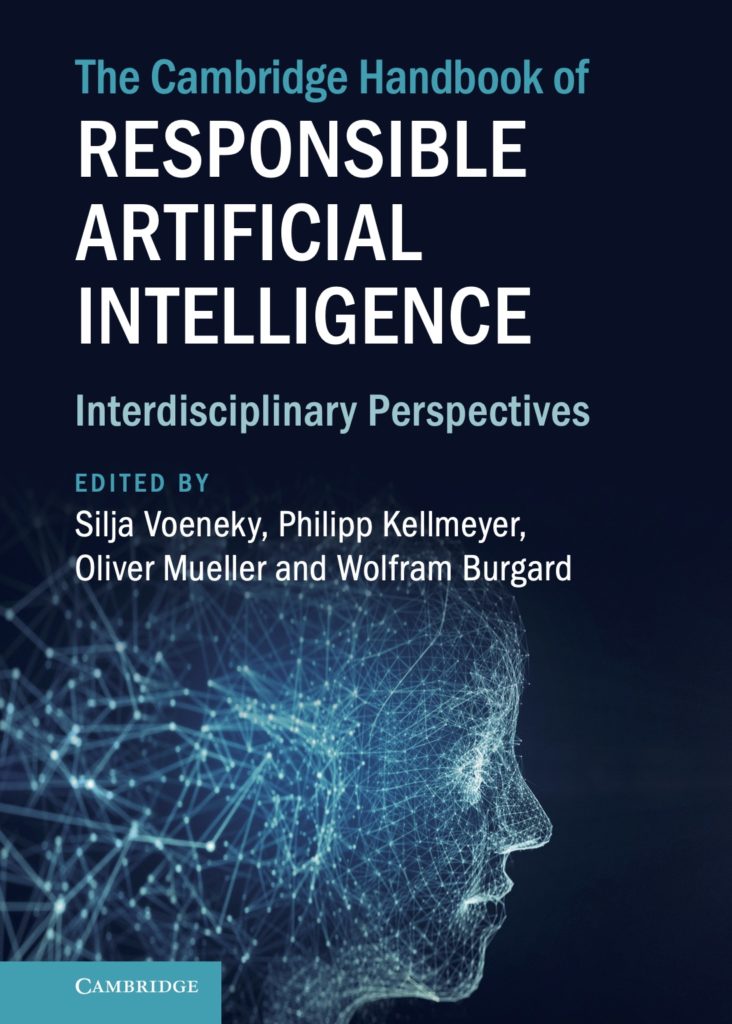 Funded by the Saltus Group Responsible Artificial Intelligence (2020-2021)
Project Description
The Saltus Group edits a book, that shall be published 2022, and comprises 28 chapters written by participants of the virtual conference "Global Perspectives on Responsible AI". It will be available here.
The book will spell out in more detail what can be meant by "Responsible AI" and some of the most pressing technological, philosophical, ethical and legal challenges of AI and AI systems for the next decade will be discussed from a global and transdisciplinary perspective. The exchange with distinguished scholars from different continents (Asia, Australia, USA, and Europe) and from different disciplines (AI, computer science, medicine, neurosciences, philosophy, and law) at the June 2020 virtual conference is an excellent basis to find new answers for pressing questions of responsible AI governance and regulation.
The forthcoming book will be structured by the following eight sections:
Foundations of Responsible AI
Current and Future Approaches to AI Governance
Responsible AI Liability Schemes
Fairness and Non-Discrimination in AI Systems
Responsible Data Governance
Responsible Corporate Governance of AI Systems
Responsible AI Healthcare and Neurotechnology Governance
Responsible AI for Security Applications and in Armed Conflict
You can find videos of selected presentations of the virtual conference here.